First off, I'm sorry for writing two angry rant posts in a row; I try to keep the tone of my blog very positive but I really needed to get this off my chest. Second, this post has a big ol' content warning for discussion of transphobia, transphobic slurs, white supremacists, and mentions of murder and suicide. Today I want to talk about the term "trap".
If you've spent enough time in various anime forums and subreddits, you're probably (sadly) familiar with this term, but for the uninitiated: "trap" is a word used to refer to transgender women and crossdressing men, with the implication that these people look feminine in order to trick, or "trap" straight, cisgender men into sleeping with them. The term originated on 4chan in the early 2000's, and since then has become so popular that I literally can't look up clips of Astolfo (my favorite character from Fate/Apocrypha) on YouTube without seeing it in the first batch of results.
I hate this, and "hate" isn't a word I use lightly. I think "trap" is a transphobic and dehumanizing slur. As a trans woman, I've been called "trap", "tranny", "shemale", etc. online more times than I can remember, and every time I die a little inside. Because when I see this word, the message I get is: "You're not really a woman. It doesn't matter if it says so on your ID and you've been living life as a woman for five years now. You're a man playing dress-up to get other men to sleep with you." And depending on who's saying it, the other message I get is, "You're not human, and you don't deserve to live."
That might come off as a little extreme, but "trap" as a word reinforces some truly insidious ideas that can lead to the literal death of trans people. In 2013, a black trans woman named Islan Nettles was brutally beaten to death in Harlem. Although the killer turned himself in three days after the attack, admitting that he flew into a "blind rage" when he found out her gender identity, he was not charged with murder or with a hate crime. This is known as the Trans Panic Defense, a legal strategy that blames victims for the violence inflicted upon them just because they are trans, and it is still allowed in most U.S. states. By implying that trans people are not who they say they are, but actually deceitful sexual predators, the term "trap" reinforces these hateful beliefs, beliefs that often get real, actual trans people killed.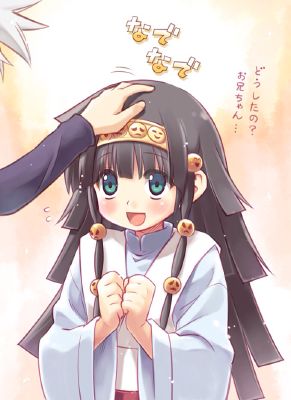 Unfortunately, it's really hard to have a productive discussion about this online, because there are so many directions it could go and usually people take all of them at once. Nobody wants to hear that something they say is harmful, and with today's fractured political climate it's hard to get people to agree on fucking anything. But I want to meet people where they're at, and talk about some of the objections I've heard when saying "trap" is a slur and they shouldn't use it:
It's not really a slur: Sorry to say, but I don't think this argument holds any water at all. The fact is that trans people are called "trap" all the time, and it's almost always as a means to disparage or ridicule us. I mean, I should know!
It's only used to refer to crossdressers, not trans people: Unfortunately, many people who use the term don't know the difference. (A crossdresser is someone who identifies as their birth gender but just dresses as another, while a trans person identifies as/is a gender other than the one they were assigned at birth.) Because of this misconception, "trap" is often used at crossdressers and trans people interchangably. And either way, it's still a slur.
It's only used to refer to 2D anime femboys, not actual human beings: David Duke, the former leader of the KKK, tweeted "Traps are gay" when the first transgender Playboy model was announced in 2017. I doubt that he's a closeted hardcore otaku – he's just a bigoted asshole who used trendy alt-right lingo to make fun of a real person while all his supporters clamored for her death in the comments. "Trap" is a slur directed at real human beings just as much as fictional characters, and either way it's harmful.
My friend is trans and they're fine with being called a trap: It's a logical fallacy to assume that one person's opinion reflects the opinions of the entire community they belong to. I'm not the only one out there who thinks "trap" is offensive: lots of people with a much bigger platform than me have said the same thing. Trust me: the number of trans people who don't find "trap" offensive is much, much smaller than the number of those who do.
This is just political correctness run amok/something about free speech and the First Amendment: Okay, I know it's 2020 and everything is political now, but I really don't think this necessarily needs to be a political issue. It's just about treating others with basic human decency and respect. If someone tells you that a word you use to describe them is offensive, you should stop using it. That's just common sense, right?
I don't care/I'm just going to use it anyway: Well… idk. *throws hands up exasperatedly* Do I really have to explain why it's important to be kind to other people?
I know I've said a lot in this, but I also want to add that I don't think that everyone who uses "trap" is a bad person. Some of them are just unaware of how hurtful it really is. They may not have ever been told that it's a slur, or they are just emulating the things their favorite subreddits or YouTubers say. But if you do use "trap", and you're reading this – if anything I've said has connected with you at all – I ask you to please stop using it. You never know who might be reading what you post, and how much of an effect those words have on them.