Everything is fine. And by "fine" I mean "the world is under quarantine, every day is a waking nightmare, and I can't even buy toilet paper anymore!" It's been a rough time for all of us, and we could all use some ways to stave off the simultaneous boredom and existential dread of social distancing. So here are some of the things that have helped me recently, and hopefully some of them might work for you as well!
1. Stay Connected
One of the hardest things about this pandemic has been the loneliness and isolation of social distancing. We need social interaction to survive – but who needs to go to a crowded bar or party when you have the internet? Shoot your friends a text, or video chat for a more face-to-face connection. You can watch TV with friends using Discord or the Chrome extention Netflix Party. Online games are also a great option, and even just hitting up friends on social media would help. I'm sure anyone would appreciate the extra company during times like these.
And don't forget your furry friends! Whenever I'm having a bad, my dog Muffin always cheers me up. If you don't have a pet, just watch some cute animal videos on YouTube, or stare at this picture of my dog sleeping until a feeling of peace and serenity washes over you. Works for me every time.
2. Be Creative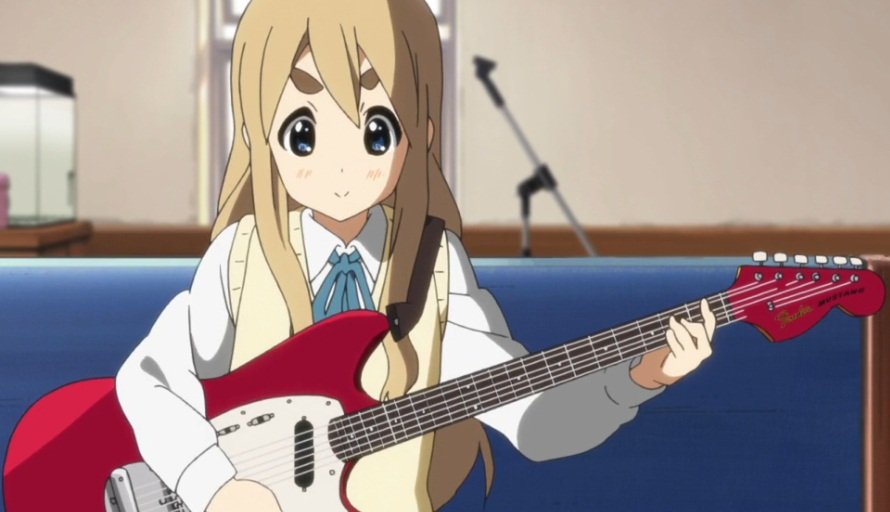 I think everyone has a little creative spark in them, but often the pace and responsibilities of life doesn't give us enough time to pursue our interests. So why not use the extra free time to try something new? Artistic endeavors like drawing, playing music, or writing are great and there are a ton of YouTube tutorials out there to help beginners. But you don't have to be artsy-fartsy like me – creativity can also include things like cooking, or coding, or redecorating your apartment. Keeping a journal also works wonders: I write a page in my journal every morning, and it's really helped declutter my brain and motivate me to start the day!
3. Stay Healthy – Physically and Mentally
This is the hardest thing for me. When I'm down, my normal coping mechanism is to crack open a beer and stress-eat an entire box of processed snack foods. But eating healthy and exercising can work wonders physically and mentally. The gym may be out, but you can still take a walk outside (while practicing social distancing) or do body-weight exercises in your bedroom. And yeah, I know cooking can be like pulling teeth for some folks – but there are tons of easy recipes online and it's cheaper than delivery, so why not try it out?
But taking care of your mental health is just as important, and there are a lot of ways to do that right on your phone. TalkSpace offers online therapy, Headspace is great for meditation and sleep, and Happify is a free app that lets you play games to help overcome negative thoughts (really). And if you're really down, don't be afraid to talk to a crisis hotline. No matter what, you're not alone.
4. Watch Anime
Seriously. I don't know about you, but I always feel better when I watch anime. It could be a slice of life anime to lift your spirits, or a long running shonen action series you can really sink your teeth into. Maybe there's a series you've been meaning to watch for ages but never got around to. Or if you're stressing out trying to find something, just rewatch one of your old favorites! Of course, you can sub this out for almost any hobby – reading a book, playing video games, listening to music, watching your favorite YouTuber… we all need a distraction from the world sometimes, so try to do something you love, just for you!
5. Remember: We'll Get Through This Together
I know this is a crazy time, and everyone's scared now. But it's important not to let our fear and anxiety turn into despair. This is far from the first time humanity has faced a seemingly existential threat and come out stronger. Just in the last 100 years or so, we've survived (among other things) a Great Depression, 2 World Wars, the rise and fall of the Soviet Union, the September 11th attacks, the entirety of Donald Trump's presidency, and nine (count, em, NINE) Nickelback albums!
All of these things are terrible and made humanity lose its collective shit, but guess what? We're still here. We've not only survived; we've done things that it would be impossible for our ancestors to even imagine. When you think about it, humanity is freaking amazing! We're gonna get through this together, and when it's over we'll have some crazy stories to tell our grandkids over drinks. So just take a deep breath, turn off the news for a bit, pour yourself some hot tea, and remember to love yourself today. It's gonna be okay, even if it seems like the furthest thing from it right now.
What are some things that have helped you during the coronavirus outbreak? Let me know in comments. 🙂